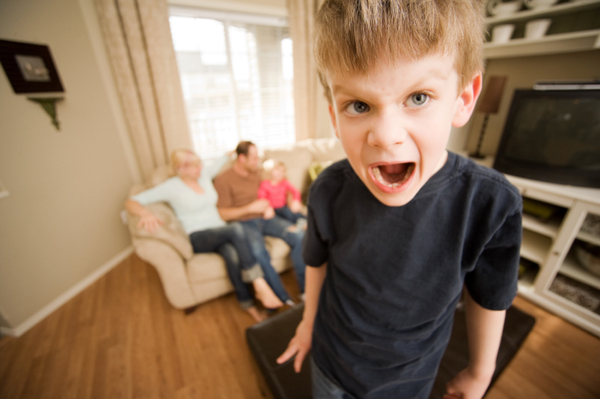 Would you be willing to medicate your child at the cost of his/her education?
GAINESVILLE, Fla. – Determining the treatment options for illnesses and health issues can be a difficult and frustrating journey, especially for parents of children with Attention Deficit Hyperactivity Disorder, also known as ADHD. While many treatment options are available, some have longstanding scientific foundation; others are newer and less proven.
According to the National Institute of Mental Health (NIMH), the symptoms of ADHD include difficulty staying focused and paying attention, difficulty controlling behavior, and hyperactivity (over-activity). More than 9% of children between the ages of 4 and 17 have been diagnosed with ADHD. The question is – what do we do about it?
"The reality is that you have to have a comprehensive approach to ADHD," says Dr. Elias Sarkis, the founder of Sarkis Family Psychiatry and Sarkis Clinical Trials. "The ultimate question is whether the symptoms cause impairment relative to the potential of the individual."
With the beginning of the school year quickly approaching, the question of treatment options is on the mind of parents and doctors of children affected by ADHD. Treatment options can vary from traditional medications to innovative therapies, such as Cogmed Working Memory Training. Advances in medications include longer acting stimulants such as Concerta and Vyvanse, as well as non-stimulant medications such as Strattera, Intuniv, and Kapvay.
"When and if to medicate really depends on how impaired the child is by their ADHD," says Dr. Sarkis. "Some children and adolescents do well on medication; others that don't need medication can do well with a variety of therapies. It is important to realize that sometimes a combined approach is the best for a specific child."
One drawback of using medication to treat ADHD is often the high cost. The price for a 90-day supply of medication can be up to $495, a cost that is often too exorbitant for those without health insurance. Participants in clinical trials receive their study medication at no cost, which makes clinical research a viable option. Clinical research also involves intensive evaluation and follow-up, an attractive aspect to many families concerned with the welfare of their children.
Cogmed Working Memory Training is an innovative therapy that focuses on training the working memory of those with attention deficits, including those affected by ADHD. This home-based therapy offers computerized training as a way to help improve the working memory and attention of those afflicted. Cogmed is the first computerized brain training program to demonstrate long term effectiveness in improving cognitive function, including in children and in adults with ADHD.
"Not every child can benefit from the same treatment plan," says Dr Sarkis. "That's why we offer clinical trials, as well as a variety of therapies such as Cogmed, life coaching, and parent-child interaction therapy."
For more information about the treatment options for ADHD or to learn about participating in a clinical trial, please contact Dr. Sarkis and his associates at 352-333-0094 or visit http://www.SarkisClinicalTrials.com.

…and just because I found this funny…